PRINCIPAL, ALTO GLOBAL CONSULTING / CO-FOUNDER, RETHINK ORPHANAGES
Leigh is a highly experienced consultant and founder of ALTO Global Consulting with over 14 years diverse experience in child rights and child protection, non-profit management, project design and management, social enterprise, and philanthropy, and a strong interest in the intersection between innovation, development, business and philanthropy. Leigh is a recognised expert in the issues of institutionalisation, residential care of children, and voluntourism.
Leigh is the Co-founder of the ReThink Orphanages Network, working to prevent the unnecessary institutionalisation of children overseas by shifting the way Australia engages with overseas aid and development.
Leigh is the recipient of the Victorian Young Australian of the Year Award 2009, the Australian Leadership Award 2009, and the JCI Ten Outstanding Young Persons of the World Award (Human Rights and World Peace) 2009 and is an 2014 alumni of the Asialink Leaders Program delivered by the University of Melbourne.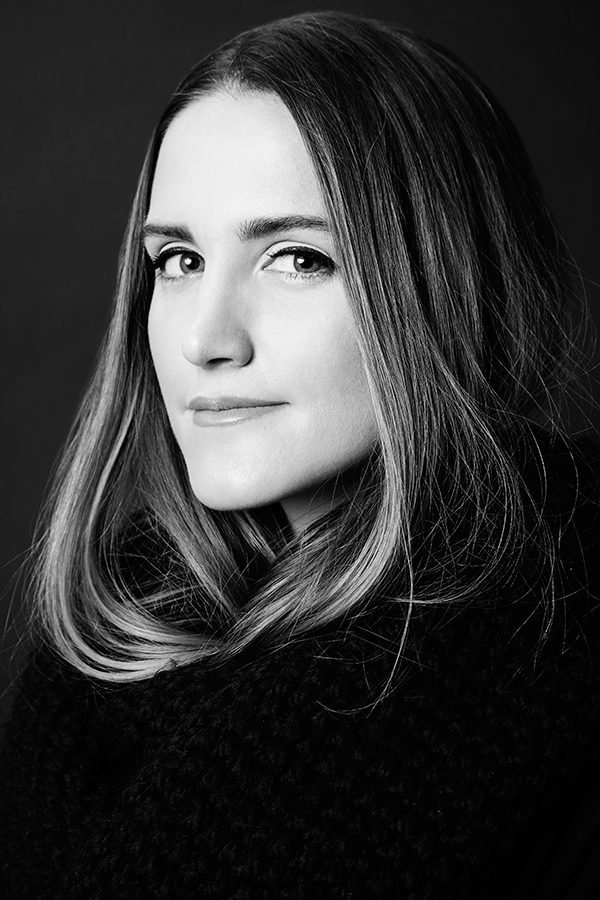 WRITER
Pippa Biddle is a writer with work published by Guernica, The Atlantic, Wired, BBC Travel, AMC Outdoors, the magazine of the Appalachian Mountain Club, and more. Since the beginning of her career, Pippa has focused much of her writing on the voluntourism industry and the ethics of the practice. Her 2014 piece "The Problem with Little White Girls (and Boys)" went viral and she is featured in the 2015 documentary Volunteers Unleashed. She has been featured for her work in the voluntourism space in numerous online and print media outlets including The New York Times, The Independent, and Al Jazeera, and she has appeared as a guest speaker at universities and events around the world.
Pippa's first book, Ours to Explore: Privilege, Power and The Paradox of Voluntourism, an exposé of service-based tourism as contemporary colonialism, will be published by the University of Nebraska Press in 2020.
DIRECTOR OF PROGRAMMES & GLOBAL ADVOCACY AT HOPE AND HOMES
Dr Delia Pop is the Director of Programmes and Global Advocacy at Hope and Homes for Children. After qualifying as a medical doctor, Delia worked for the Maramures Child Protection Authority in Romania as Director of Alternative Residential Services. Delia joined Hope and Homes for Children Romania in 2001 as Development Director, leading the first closure of institutions for children in Romania. Delia went on to be appointed Director of Programmes & Global Advocacy in 2015.
Over the past 15 years Delia has developed training materials that will aid global child protection reform. She is co-author of Deinstitutionalisation of Children's Services in Romania, published by UNICEF in 2004, IMPACT, a custom curriculum for providing support for children and adults with special needs, published in 2011 and Preventing the separation of children from their families in Bosnia and Herzegovina, published in 2012. In addition to her role at Hope and Homes for Children, Delia has recently been elected as President of Child Rights Connect, the global child rights network connecting the daily lives of children to the United Nations.
MONASH UNIVERSITY
Joseph is lecturer in tourism at the School of Languages, Literatures, Cultures and Linguistics at Monash University and directs the activities of the Australia & International Tourism Research Unit. He is board member, International Geographical Union (IGU) Commission on Tourism, Leisure and Global Change. Joseph is especially interested in the relationship between tourism, economic, environmental and social-ecological resilience in Asia-Pacific. His work has been published internationally in Annals of Tourism Research; Tourism, Planning & Development;
Journal of Heritage Tourism; Tourism Geographies; Asia Pacific Policy Studies and Pacific Economic Bulletin, among others. His recent books with Alan Lew include Tourism Resilience and Adaptation to Environmental Change and Tourism Resilience and Sustainability: Adapting to Social, Political and Economic Change published by Routledge. Joseph can be found on Twitter here and also http://profiles.arts.monash.edu.au/joseph-cheer/. With Leigh Mathews, he is co-editor of the forthcoming book Modern Day Slavery and Orphanage Tourism to be published by CABI in 2019.
AMBASSADOR FOR THE CAMBODIA CHILDREN'S TRUST
Local ambassador for the Cambodia Children's Trust, Sinet Chan gave a voice to millions of children around the world when she testified alongside Tara Winkler at the Australian Inquiry into Establishing a Modern Slavery Act.
CHILD PROTECTION ADVISOR,
SAVE THE CHILDREN CANADA
Olivia Lecoufle works with Save the Children Canada as Child Protection Advisor. She is chairing the Save the Children International task group on Children and Work, and she is a steering member of the International Child Protection Network of Canada (ICPNC) where she has been closely involved in several symposiums and conferences involving academics, child-rights organisations and government officials. Ms. Lecoufle has been supporting working children for the past 12 years, with a strong background on child participation and international labour policies. She holds a BSc from University of Montreal and a M.A in political science and development studies from Sorbonne University, Paris.
MANAGING DIRECTOR, WORLD CHALLENGE
Pete helped establish World Challenge in Australia over ten years ago and after taking time out to complete an unassisted row across the Atlantic in 2015, Pete's been leading the organisation. A leading global student travel provider, World Challenge have been creating transformative adventures for young people for over 30 years. weareworldchallenge.co.uk
SENIOR CHILD PROTECTION OFFICER, SAVE THE CHILDREN
Rebecca Smith is a Senior Child Protection Advisor for Save the Children UK specialising on children without appropriate care. She supports multiple countries across the globe and is the taskgroup lead on appropriate care for Save the Children International's Child Protection Initiative. Rebecca Smith has been working for Save the Children UK for seven years in this capacity. This has included: providing support to Governments and local partners on alternative care guidelines, national standards of care for child care institutions and both professional and community-based social work training and supervision. As the taskgroup lead, she helps country offices to share lessons learned and best practice, supported research on kinship care, and best practices in foster care. Rebecca Smith coauthorerd the Alternative Care in Emergencies Toolkit (August 2013) as well as the Save the Children's Intercountry Adoption Policy Brief (June 2012). Rebecca sees integrated parenting programmes as an integral part to keeping children safely in families.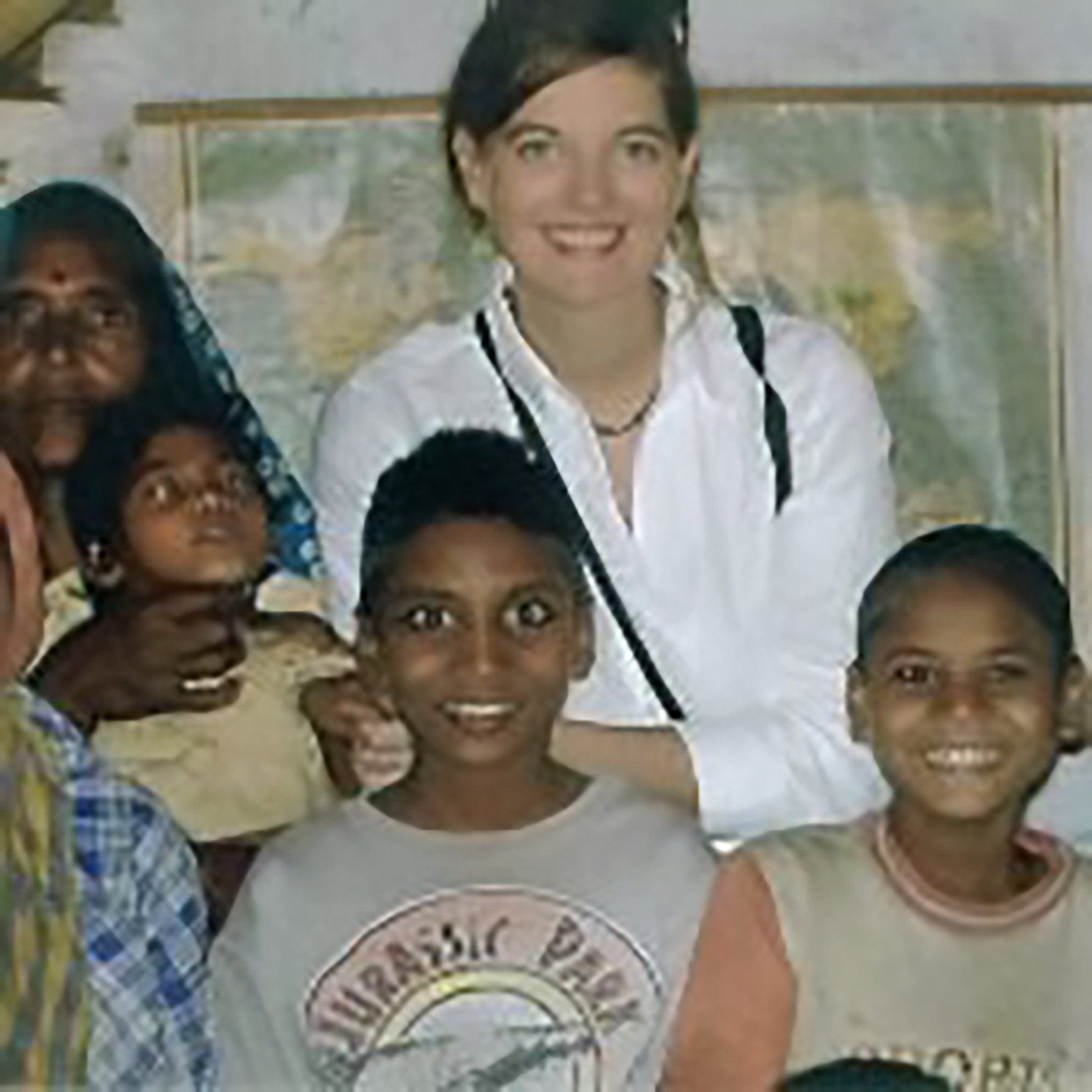 HEAD OF CHILD PROTECTION, SAVE THE CHILDREN AMERICA
Jessica has close to 20 years of experience working on child protection in development and humanitarian action. Within Save the Children, she leads the child protection team and is responsible for the overall design and implementation of the child protection strategy, pursing new opportunities for growth and ensuring quality assurance for child protection staff and programs in both the field and headquarters. She represents SCUS within the Global Theme for Child Protection. Prior to Save the Children, as an independent expert for most of her professional career, she founded the consultancy firm, Creative Empowerment, to provide technical support in child protection and gender-based violence to non-profits, governments, and UN agencies. Most recently, Jessica worked with InterAction leading a five-year initiative on Results-Based Protection questioning and reframing what is needed to achieve protection outcomes. She is also the co-founder of the community-based organization Empowering Hands (a female-led NGO in N. Uganda that supports the reintegration and psychosocial support of children affected by conflict).
VOLUNTEER CENTRE MANAGER, LONDON SCHOOL OF ECONOMICS
David manages the Volunteer Centre at the London School of Economics where he aims to inspire and empower students to volunteer for causes they care about. In the past he worked at the UK's National Volunteering Database and was a trustee of a charity that worked in Ghana involving both international and local volunteers. He has spent many years campaigning for a more ethical overseas volunteering sector and is a supporting member of the Global ReThink Orphanages group which looks to end volunteering in orphanages.
CAMPAIGN LEADER AT YOUTH-LED SOCIAL CHANGE AGENCY RESTLESS DEVELOPMENT
Ruth Taylor has been working on issues around international volunteering for the past 10 years. First as a volunteer herself, then as Programme Manager for Impact International, a UK initiative developed to support students to volunteer abroad in sustainable, ethical ways. Currently, Ruth leads the campaign and mobilisation team at Restless Development, a global development agency who specialise in youth-led social change, and is working with the Better Care Network to take their The Love You Give campaign into schools and Universities across the UK. She holds an MSc in Human Rights from the London School of Economics.